[ Superior Custom Barns ]
Double Wide
Our Double Wide model allows for more room than our traditional sheds. Turn our Double Wide model into a tiny home, office space or expanded storage shed. Choose from a variety of sizes ranging from 20X20 to 28X40. If there is a specific size you prefer contact us for a custom quote.
At Superior Custom Barns, we offer additional options to help your portable building better fit your needs. We offer a basic wiring package which includes lighting and outlets. Adding our window option will help to increase natural light in your building. Add an additional entryway to your building by selecting a double or single door option. Increase your building's storage by adding our double shelves or 4' Loft. There are many ways you can customize the interior and exterior of your Superior Custom Barns building. For a complete list of our options click here.
Ready to purchase a Superior Custom Barns Double Wide?
Call 1-256-735-4480 for a custom quote or find a dealer near you. We keep buildings in stock for quick delivery!  Also, we make it easy for you to purchase our portable buildings at an affordable price with our Rent-To-Own plan.
Customize your double wide building with doors and windows to fit your needs.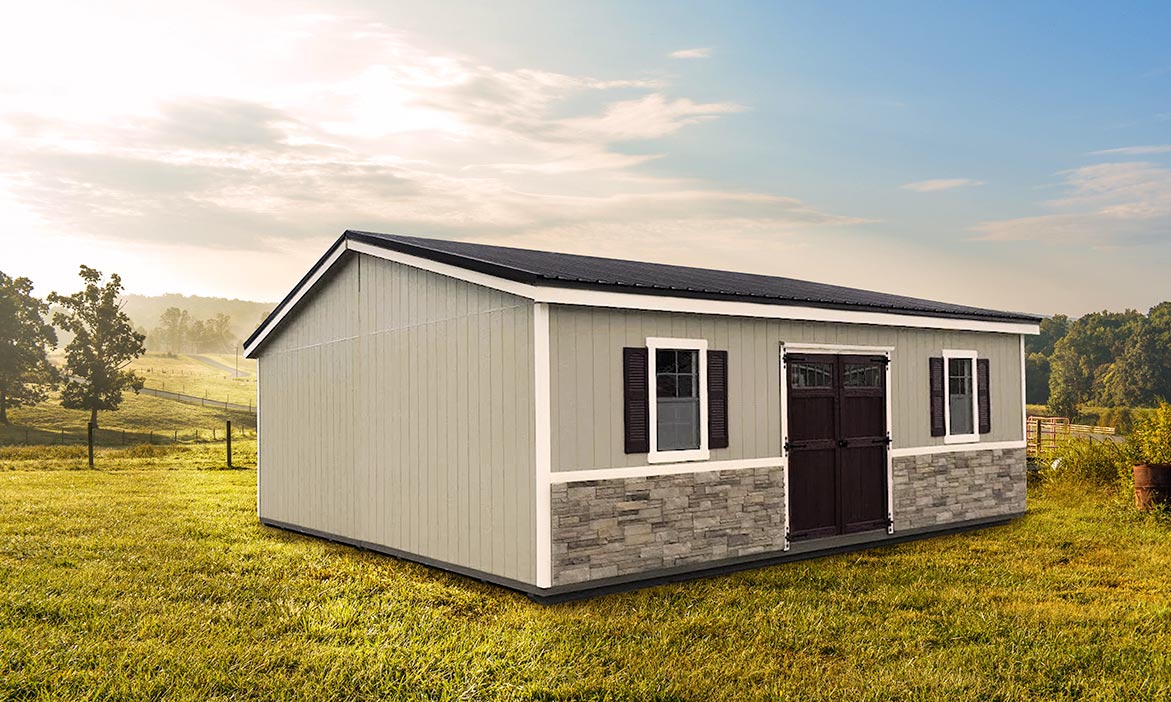 [ testimonials ]
What People Say
"Excellent quality and friendly service!"
[ Building Options ]
Customize Your Building