12 Shed Conversion Ideas for your Backyard
What is shed conversion? Shed conversion is a practical and creative way to upgrade your backyard. It allows you to maximize and personalize your space in the most cost and time-efficient way possible. Make the most out of your storage shed by converting it into any of the 12 ideas listed below.
Shabby Chic She Shed

Design Elements: soft feminine color palette, distressed textures, floral patterns, and vintage decor.




Convert this space into a reading corner or a nook for your hobby.
Zen Pod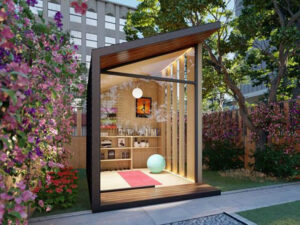 Design Elements: natural color, wood textures, minimal aesthetic, and succulents. 




Create a calm mediation space or yoga studio with ambient lighting and comfy seating.
Backyard Pub
Design Elements: warm dark color palette, rustic signage, and wood and leather textures.




Transform this space to entertain guests by adding a bar counter with stools and your drinks of choice.
Homey at Home Office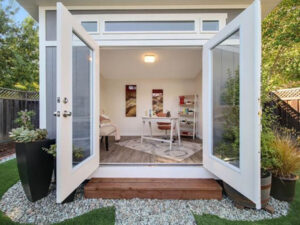 Design Elements: natural and task lighting, patterned rug, desk with plenty of storage, and comfy chair for long hours.




Create a functional workspace that keeps you away from distractions and promotes productivity.
Craft Studio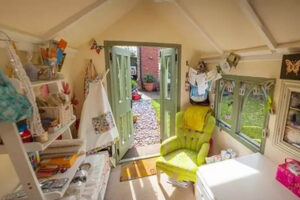 Design Elements: playful color, task lighting, easy-to-clean furniture, and shelves.




Add a vision board, organization for tools, and a large working table.
Just for Kids Playhouse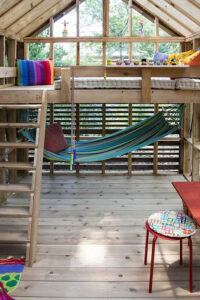 Design Elements: Primary color scheme, chalkboard, and sealed wood to prevent splinters.




Repurpose your shed into a play area for the kids by installing a slide or sandbox.
Guest Suite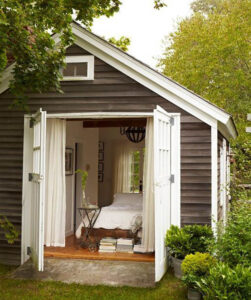 Design Elements: cozy, soft color scheme and textures, and private amenities.




Convert the shed into a guest house for overnight company with a restful bed and small bathroom.
Art Studio
Design Elements: ample lighting, enough room to get messy, easels, and plenty of storage for supplies.




Dedicate a space to be creative and express yourself by enjoying your hobby and displaying finished works.
Pool House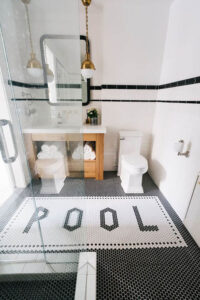 Design Elements: tile floor with a bathroom and wet bar. Include storage for towels and pool maintenance supplies.




Transform your shed into versatile space for entertainment and storage. Relax in this welcoming outdoor space.
Wood Shed
Design Elements: weatherproof, sturdy shelves, and proper ventilation.




Use a shed for a place to store your firewood.
Tiny Lake House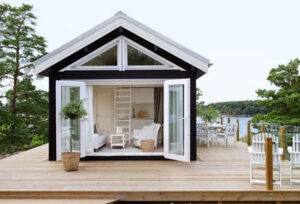 Design Elements: coastal aesthetic, cool blues and white color palette, nautical decor.




Make your shed into a sweet escape at the lake. Loft beds to create more space.
Spa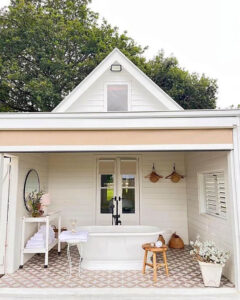 Design Elements: soothing colors, relaxing atmosphere, natural textures, and tile.




Install a sauna or hot tub and add soothing incense to create a tranquil outdoor space.
Contact us
for a custom quote on a Conversion Shed.
Find a dealer
if you want to buy now, or check out
Rent-To-Own
plans. Head over to our
Facebook Page
and give us a follow to see more from Superior Custom Barns.